How to Increase Video Quality Automatically Using AI Video Enhancer
"Is there a software which can increase the quality of videos?" - James
In this digital age, video content has become a vital part of the marketing strategy for businesses and brands. Videos can help you stand out on social media, attract new followers, and improve your company's visibility on search engines. However, not all videos are created equal. Sometimes low-resolution clips with poor lighting and shaky cameras can be a deal breaker for your audiences.
Thankfully, artificial intelligence (AI) and machine learning can help us increase video quality without having to go around changing settings or buying new cameras every time we want to capture better-looking footage. Let's take a look at how Al and machine meaning can help you make your videos look even better than before.
Here we would like to share how to use the best video quality enhancer - AVCLabs Video Enhancer AI to improve low-quality videos by upscaling the video resolution, fixing blurry videos, removing grain from videos, etc.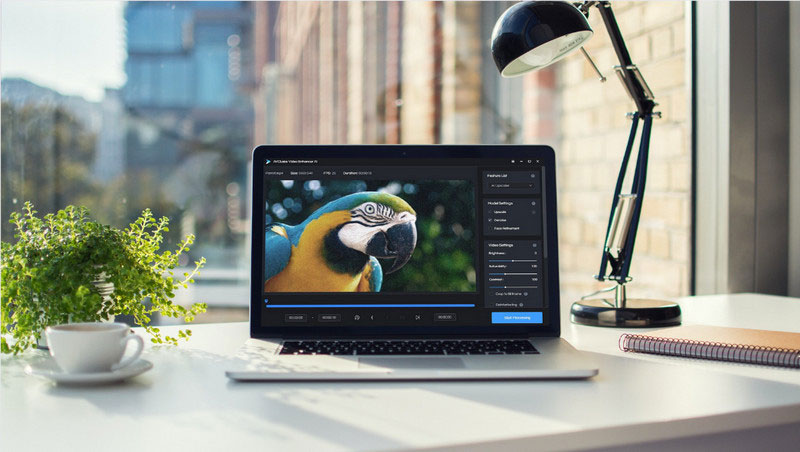 Part 1: Why Is Video Quality Important
Apart from boosting your brand visibility online, a high-quality video also helps you to convert viewers into customers. If your video production process is lacking in any of the abovementioned video quality factors, it is likely to negatively impact your conversion rates. For example, if your videos are of poor quality, they are likely to get fewer views and shares. This, in turn, will decrease your brand's exposure online. Moreover, if your content is of low quality, viewers are likely to assume that your products are of poor quality as well. For instance, if your product is a high-quality camera that is meant for vlogging, viewers are likely to assume that the product is of high quality. However, if your vlogging videos are of low quality, they are likely to assume that your camera is of low quality as well.
---
Part 2: How to Increase Video Quality via AVCLabs Video Enhancer AI
When it comes to increasing video quality, AVCLabs Video Enhancer AI is highly recommended. It can help you boost the quality of your videos by improving their resolution, brightness, contrast, and saturation. This AI-powered video enhancer tool focuses on upscaling low-res videos like SD (480p), HD (720p) to 1080p or 4K, even up to 8K, denoising, deinterlacing, sharpening such as sharpening faces and enhancing facial details in blurry videos. No comprehensive video editing skills are required.
Video Enhancer AI
Enhance the video quality to make them more aesthetically pleasing.
Upscale videos from SD to HD, HD to 4K.
Sharpen faces from blurry video and enhance facial details.
Support denoising and deinterlacing videos as well as cropping videos to fill frame.
Support adding blur to a moving face in a video to protect privacy.
Support GPU & TensorRT acceleration.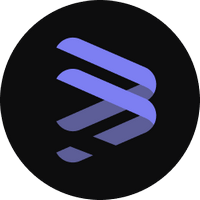 How to Enhance Video Quality Using AVCLabs Video Enhancer AI
Step 1
Install and Launch AVCLabs Video Enhancer AI
Warm reminder: Before enhancing video quality, simply click here to check whether your CPU or GPU is capable of improving video's quality with AI.
Download AVCLabs Video Enhancer AI from the link given above and then simply launch it after it has been installed on your computer.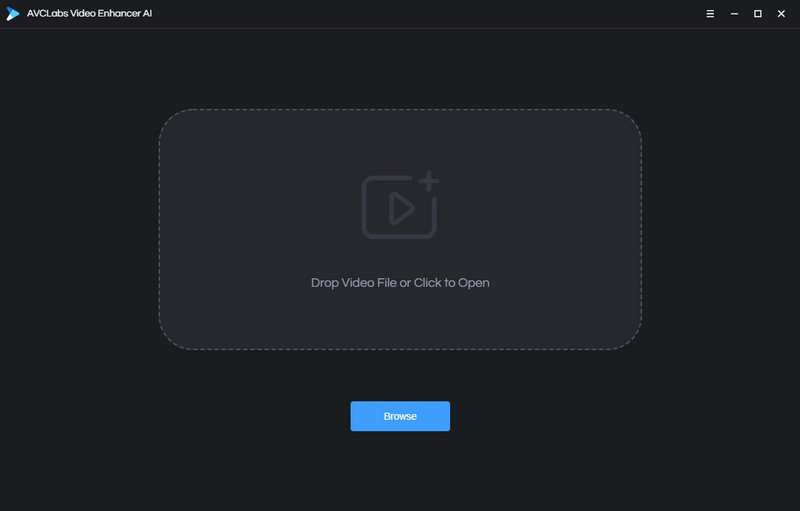 Step 2
Add A low-quality Video to the Program, Select the AI Model and Set the Output Parameters
Import a video you wanna enhance from your computer, then you need to modify some critical parameters like processing AI model, output resolution, output format and output path, brightness, contrast, and saturation.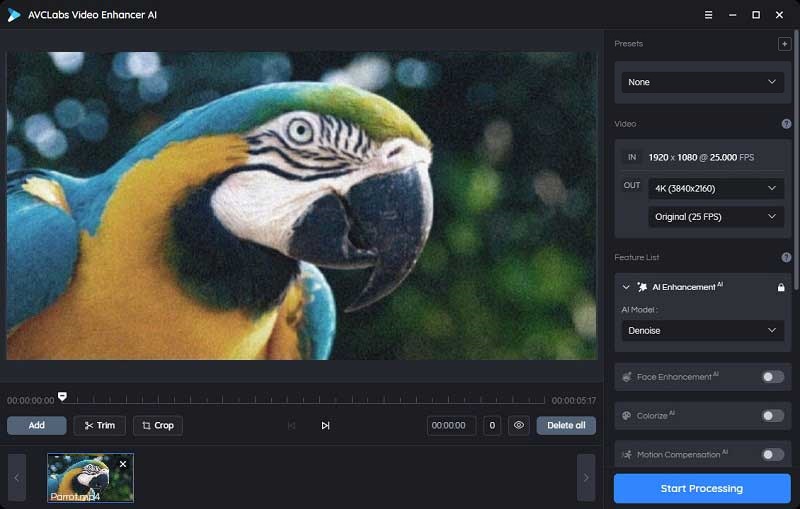 Step 3
Start Increasing Video Quality
• Enhance Low-quality Video to HD, 1080p, 4K Even up to 8K
To upscale the low-resolution video, simply select the AI Upscaler model from the Feature List and then tick off the Upscale box under the Model Settings menu.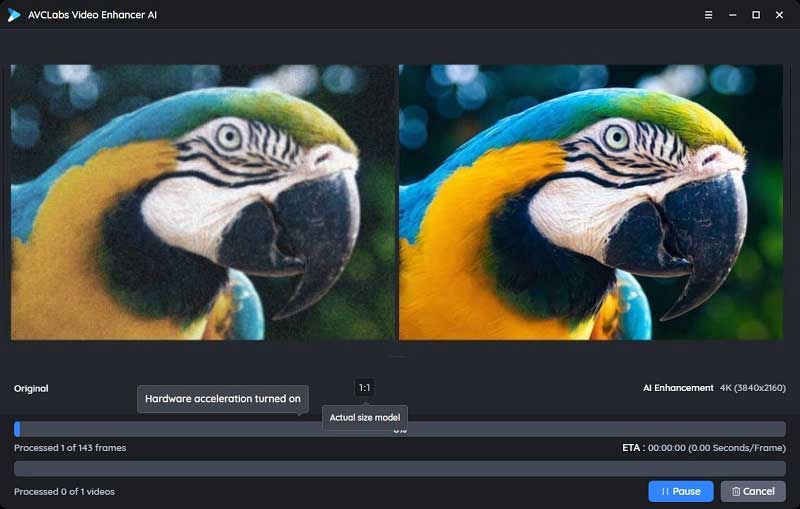 • Denoise Video
Check the Denoise box under the Model Settings menu.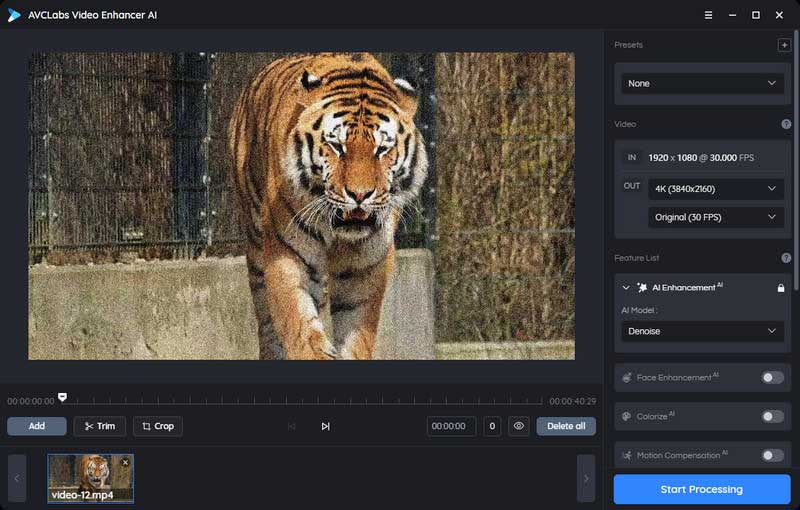 During the whole video denoising process, you can preview the original video and the denoised one.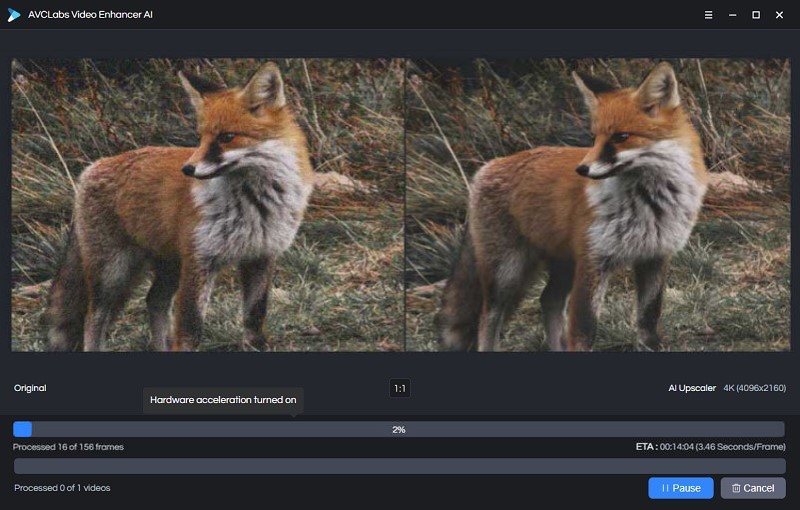 • Sharpen Blurry Faces in A Video
For the portrait-style footage in your video, you can turn on the Face Refinement option to detect and enhance every face detail to make face details look clearer and sharper.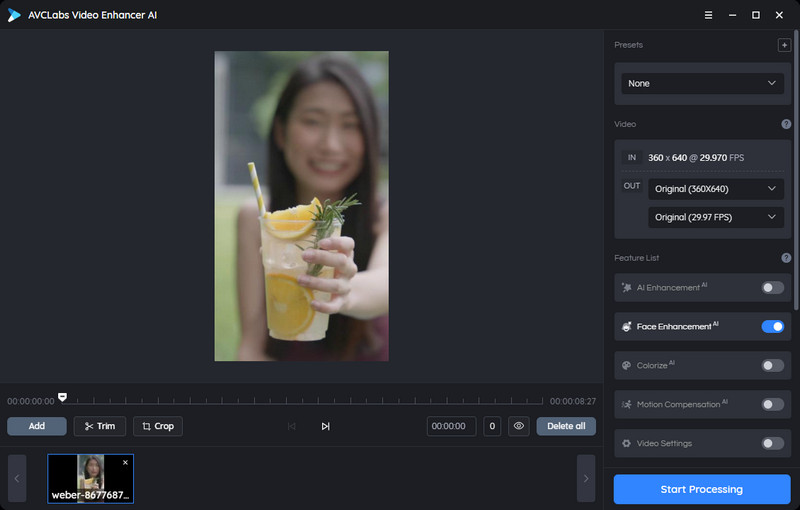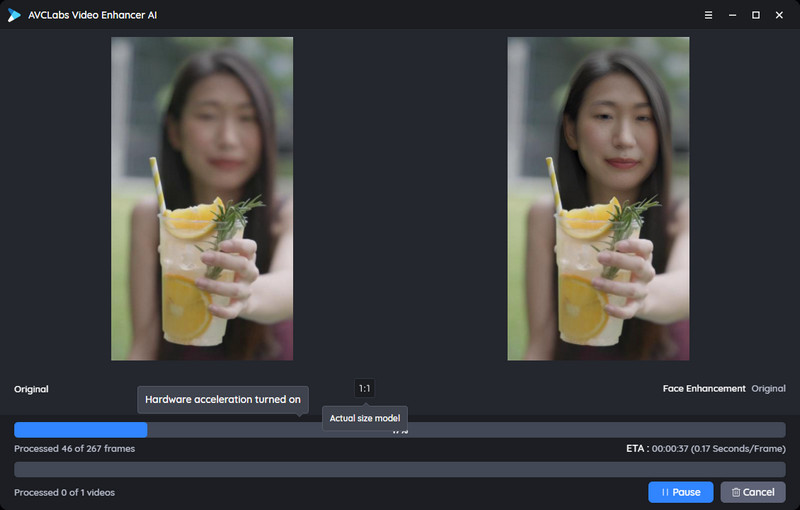 • Adjust Brightness, Contrast and Colors of A Video
Go to the Video Settings, drag the progress bar to adjust brightness, contrast, saturation until you are satisfied with the effect.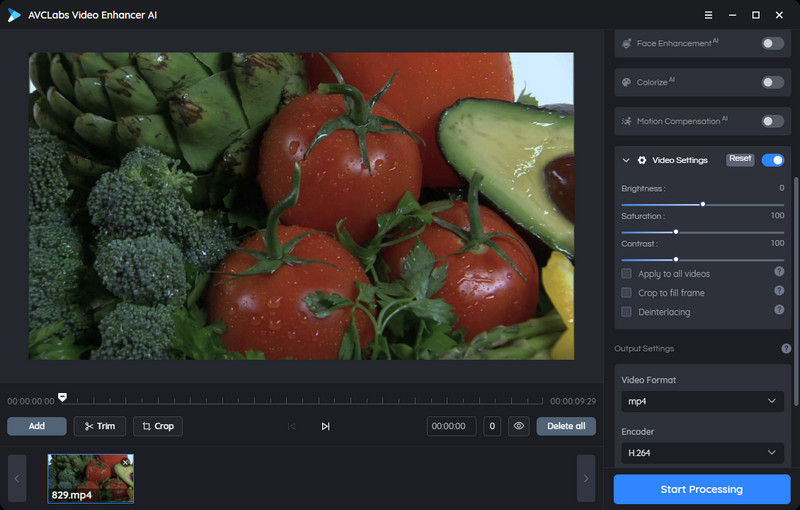 You can preview the adjusted effect side by side.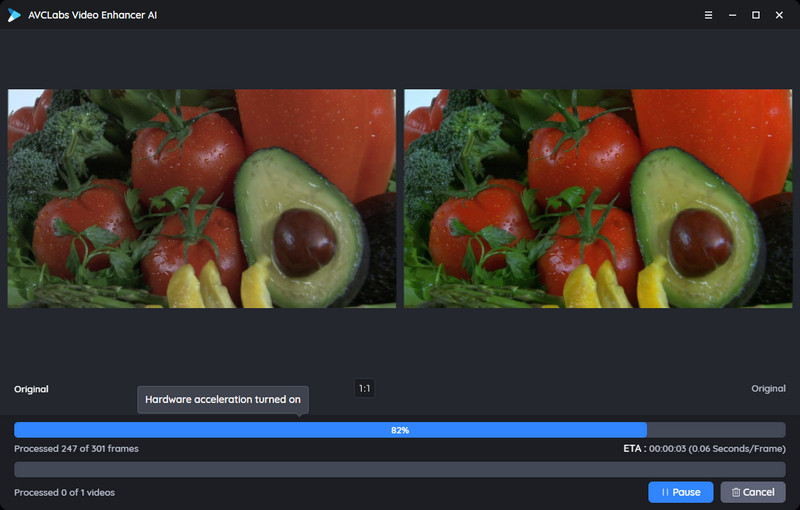 After that, click on the Start Processing button to enhance the video quality automatically. The final processing time depends on your computer's system configuration, video size. Please be patient.
After the AI video enhancing process is completed, just open the file folder to check and enjoy the improved video with high quality.
---
Conclusion:
Video quality is a crucial part of video creation. If your videos are of low quality, it is likely that they will get few views and shares. However, if you tweak your video production process to include AI video enhancers like AVCLabs Video Enhancer AI, you can boost the quality of your videos to create engaging content that is likely to go viral.
Try AVCLabs Video Enhancer AI to breathe new life into your footage!
---

Video Converter

DVD Converter

Video Editor

Enhance Video Quality

Enhance Image Quality

Remove Objects